How to Fix Bent CPU Pins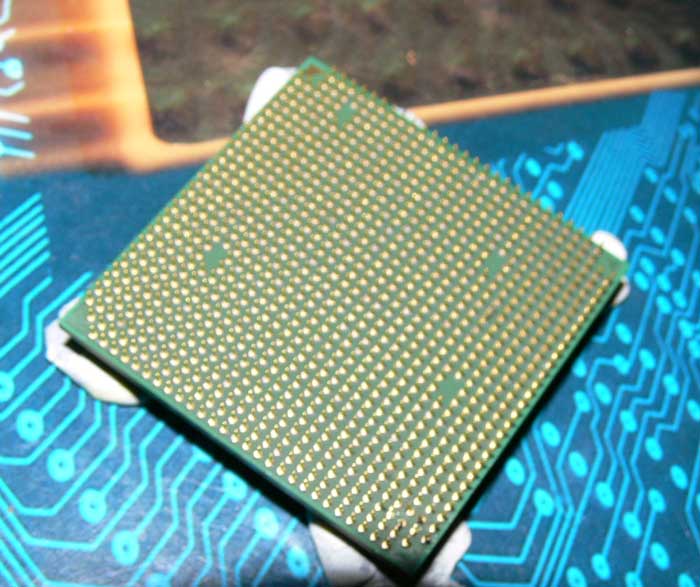 Out of all of the components of a modern personal computer there isn't any component that I can think of that has more potential to cause problems during installation then the processor. Itís the heart of the system, and in that aspect if you mess it up, be prepared to suffer undue amounts of frustration. I recently had the pleasure of performing a colossal blunder which accidentally led to the pins on my CPU becoming so bent that the chip would not fit back into the socket. I was distraught beyond belief because the process of ordering a new processor would take a minimum of a week even with expedited shipping. After taking a few minutes and formulating a plan, I was able to create a nifty little tool for bending even the most dastardly of crooked CPU pins back in to shape.
Tool List
1. Jack Knife or thin piece of metal
2. Some sort of pliers
3. Something small that you can bend into a small loop (I used a resistor, but a small paper clip would work as well)
4. Something to hold the CPU in place as you work on it(I used poster putty)
Step 1 - Find a Piece of Metal
Step 2 - Bend the Hook
Step 3 - Fasten Down the CPU
Step 4 - Smallest Problem Goes First
Step 5 - Fish Hooks
Step 6 - Be Patient
Repeat steps 4 and 5 over and over with a lot of patience until the pins look straight enough to fit back into the socket. It took me a few tries before I was able to get them straight enough. The processor is now happily running in the computer that I am using to write this article.
Comments are currently disabled.